Dr. Matt Irvine is committed to providing his patients with the highest level of care in general dentistry.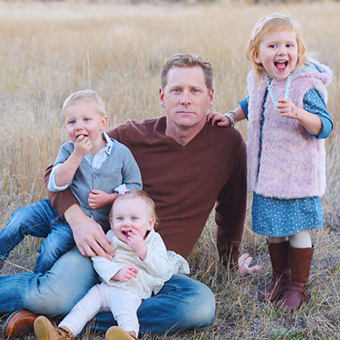 Dr. Matt Irvine
Biography
Dr. Irvine is a fourth generation Naramata product who has been providing quality dental care since receiving his Doctor of Dental Medicine degree from The University of British Columbia in 1995.
He partnered with Dr. Ruby and Dr. Moore at Penticton Dental in 1999 at the old location on Main Street. The practice was moved to the current location in 2005, with the construction of the new office, and Drs. Irvine and Neufeld assumed full ownership in 2010.
Dr. Irvine is committed to providing the highest level of care in general dentistry. He is a certified provider and advocate of the Bioclear method of direct fillings using highly esthetic bonded composite materials.
This technique allows closure of black triangles or other gaps, and building up of teeth with beautiful, long lasting fillings that do not require that the teeth be shaved down for crowns.
This allows a conservative, cost-effective way to make the teeth look and feel wonderful.
Dr. Irvine also maintains and active interest in offering orthodontic care to his patients and is a member of the International Association for Orthodontics.  He has seen first hand the benefits of early orthodontic intervention on the young patients of the practice.
Dr. Irvine works from a perspective of having the goal of improving the health of his community, which he promotes through an informative, friendly,  and approachable communication style. Patients of Dr. Irvine feel at ease in his practice because they know that he places their needs and health above all else.
Outside of the office, Dr. Irvine is active with their three children, and likes to ski and mountain bike whenever possible. He also enjoys spending time in the garden and the kitchen, growing and preparing nutritious, plant based meals.
The teeth are a critical part of good general health and we work hard to share and promote this message with our patients.