A dental implant is an artificial tooth replacement. If you have missing teeth, implants can be a stable and secure alternative to dentures that look just like natural teeth.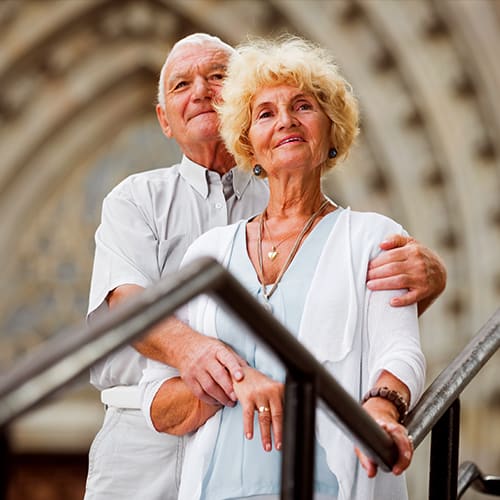 What are dental implants?
Dental implants are a relatively recent advancement that allows us to place titanium screws that can act as artificial tooth roots, or can be used to anchor various types of dentures or other appliances in the mouth.
The implants are placed using surgical techniques are that reasonably pain-free.
Implants allow us to greatly expand our options for replacing teeth, anchoring prostheses, and maintaining the bone of the jaws.
Dental implants at Penticton Dental Centre, are performed by our Implantologist, Dr. Greg Sigel. To learn more, contact our team today!
What types of implants are there?
Today, implant techniques provide a wide range of tooth replacement solutions including:
Single tooth replacement
Multiple tooth replacement
Partial plate anchor
Full denture anchor
Full arch fixed replacement
If the missing tooth space has no surrounding teeth, the dentist may decide an implant is the most appropriate treatment choice or option.
Post Implant Care
Proper oral hygiene is especially important when a patient has received a dental implant.
Bacteria can attack sensitive areas in the mouth when teeth and gums are not properly cleaned, causing gums to swell and jaw bones to gradually recede.
Recession of the jawbone will weaken implants and eventually make it necessary for the implant to be removed. Patients are advised to visit their dentists at least twice a year to ensure the health of their teeth and implants.
Dental implants can last for decades when given proper care.