Attractive, healthy teeth can have an enormous positive impact on your self-esteem, and on your overall health as well! That's why we provide a variety of safe, effective cosmetic dental treatments.
Request Appointment
Teeth Whitening in Penticton
Over time, teeth can become stained and discoloured due to dietary or other factors. At Penticton Dental, we provide teeth whitening services to help restore the natural brightness of your smile. » Learn More
Bioclear Fillings in Penticton
Composite white fillings can be applied directly to teeth using resin-based materials that are highly aesthetic, and can be done to hide discolouration, repair fractures, or even out minor crowding. » Learn More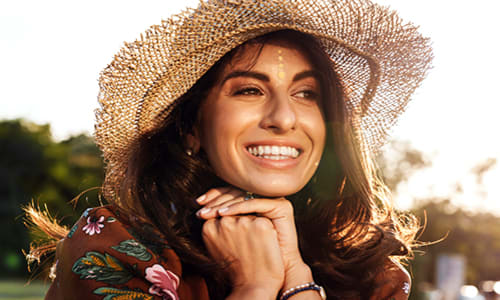 Black Triangle Treatment in Penticton
At Penticton Dental Centre, Dr. Irvine offers the Bioclear method for the treatment of dental black triangles, spaces between teeth,  and other cosmetic issues. » Learn More
Orthodontics in Penticton
From simple straightening, to guiding the development of the young jaws, the team at Penticton Dental can help with our comprehensive orthodontics services. » Learn More
Veneers in Penticton
Veneers are thin porcelain facings that are applied to teeth to improve appearance or correct minor crowding and improve the appearance of your smile.