Dr. Magda Munoz's focus is to deliver comfortable and effective dental care to each of her Penticton patients.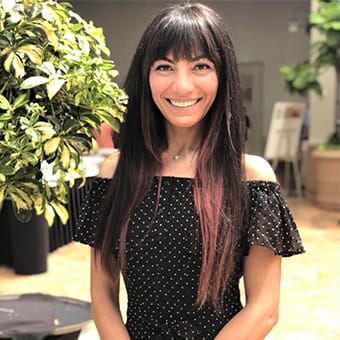 Dr. Magda Munoz
General Dentist
DDS, Schullick School of Medicine and Dentistry at Western University
Biography
Dr. Magda Munoz was born and raised in the Republic of Georgia. She obtained her first dental degree in 2004 from Dental University in Tbilisi with a special focus on radiology, prosthodontics and cosmetic dentistry.  
Shortly after her graduation Dr. Munoz did her General residency program with a keen interest in esthetic and restorative dentistry.
After enjoying a few years of practicing general dentistry treating not only adults but geriatric and pediatric patients and volunteering in various rural areas of her community, Dr. Munoz decided to continue her education in Canada.
Dr. Munoz received her Doctor of Dental Surgery in 2018 from Schulich School of Medicine and Dentistry at Western University. Her goal is to deliver comprehensive dental care with a focus on patient comfort. 
In her time away from professional and educational activities Dr. Munoz enjoys hiking, running, cycling and travelling. She loves practising meditation and yoga. Her favourite childhood activity is skiing. Her goal is to summit many mountains and volcanos and travel the world.
Nothing is more rewarding to me than helping my patients smile with confidence.