Dr. Jennifer Neufeld is able to offer the option of IV sedation for dental procedures. She is also a certified Invisalign provider and provides traditional orthodontics to both children and adults. She strives to provide quality care to all types of patients.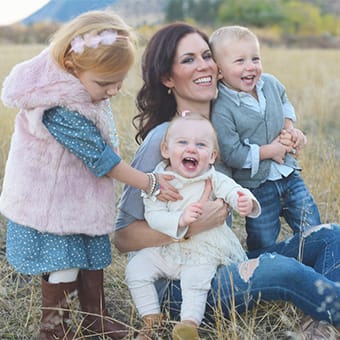 Dr. Jennifer Neufeld
Biography
Dr. Neufeld was raised in Lethbridge, Alberta and attended University of Lethbridge on acedemic and athletic scholarship (basketball).
After spending many summers in Penticton growing up, she finally moved to the area permanently in 2009. She maintains a very busy schedule as a dedicated professional as well as a mother to her and Dr. Irvine's three children.
When she was in the final year of Dental School at the University of Alberta, Dr. Neufeld was honored to be offered the opportunity for advanced training in I.V. sedation, a post-graduate level course that was offered to her due to her outstanding performance as a dental student.
Dr. Neufeld has been providing I.V. sedation ever since, allowing her to perform complicated surgeries, as well as general dentistry with the patients comfortably and safely sedated.
To complement her sedation practice, Dr. Neufeld has taken further training in implant surgery, bone grafts and sinus lifts, orthodontics, and cosmetic dentistry. She is a certified Invisalign provider and strives to provide quality care to all types of patients.
In addition to her many accomplishments as a dentist, Dr. Neufeld is also active in bringing the dermatological advancements of Rodan and Fields skin care to people in our community. This innovative line of premium skin products is putting dermatologist-developed, premium skin treatments in the hands of regular people, and blends in nicely with her views on facial and dental esthetics.
Helping people look and feel their best is the most rewarding part of the job.